Hello Active Citizens!
We are pleased to inform you that our free online materials are now available for your use, and you can also download the PDF for free. Visit to learn and build your skill today.
Did you realize that nation-building efforts do not end with an election cycle? The general election was held nearly two months ago. While we might not all be in agreement on the election outcomes, it is critical that we continue to engage and hold elected representatives accountable to their campaign promises. You've probably heard it before, but we will say it again: get to know the people who represent you at all levels of government (local, state, and federal).
Our democracy will be shaped by the inauguration of Nigeria's 10th Assembly in the coming weeks. Learn about their roles so you may hold them accountable. Here are five key roles of a Legislator: Lawmaking; representation; appropriation; oversight and consent. The role of legislators in promoting good governance is crucial to the nation's advancement.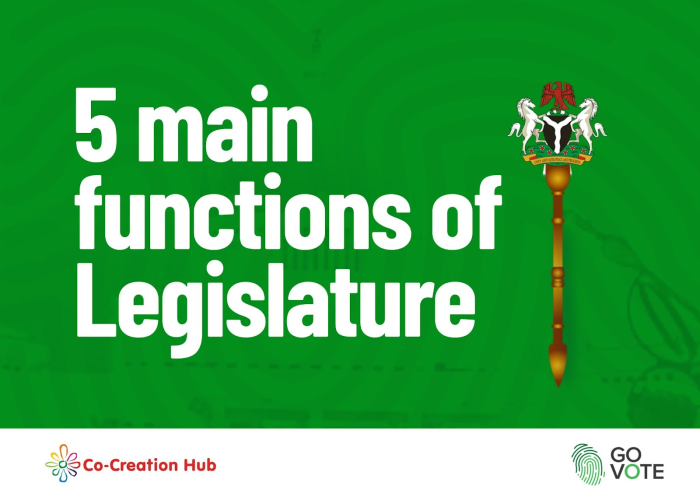 On November 11th, 2023, the Governorship election for Bayelsa, Imo, and Kogi states will be held. We encourage all eligible voters in this state to actively participate. Remember to choose your candidate wisely based on Competence, Credibility, and Character. See the calendar for more information.
OPPORTUNITY
The Civic Tech Innovation Network (CTIN) is seeking a Regional Ambassador in North Africa. The goal is to expand our network and Community of Practice to include and promote other civic tech entrepreneurs, organizations, scholars, practitioners, and other specialists working and interested in the civic tech sector across Africa, particularly in underrepresented countries. Click here to apply as CTIN North Africa Ambassador.
If you are a civic tech organization in West Africa, do not miss the chance to become a CTIN member. Register today