On Thursday, 18th of May, 2023, Co-Creation Hub hosted the event to bring stakeholders within the Circular Plastic Economy together and foster deeper collaboration, especially between Industry players and Academia. The overall objective is to facilitate the scale-up and commercialization of new innovations in the sector from innovators, especially within established university-based innovation hubs.
The event is in continuation of the British Council-funded Innovation for African Universities (IAU) Consolidation Project Phase 2 which has been designed to boost plastic and waste recycling in Nigeria.
The Meetup featured an expert-led session on Human-Centered Design for Plastic Waste Interventions, the introduction of a portal development that connects stakeholders together, spotlights new local innovations in the sector, and connects them to ready industrial users and investors, and also networking sessions.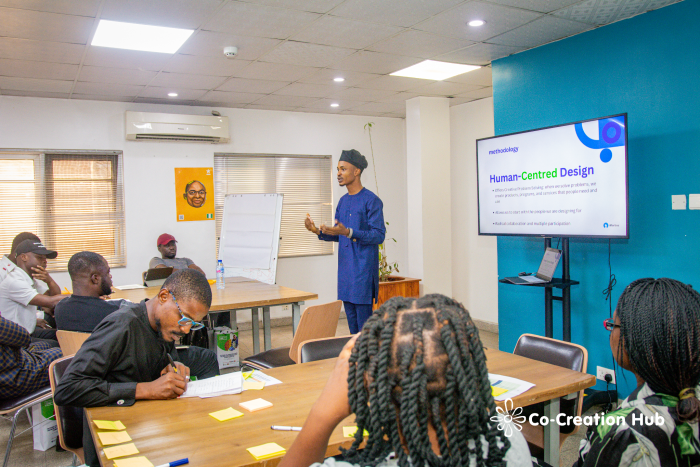 An attendee, Dr. Femi Idowu Adegoke (President, Lagos Recyclers' Association) welcomed the event and stressed "the need to get locals involved in solving problems of plastic waste".
Another participant, Mr. Chimaobi Agwu, a Consultant with the Lagos ProBlue Project funded by the World Bank stated that "the workshop is interactive, this should be sustained and we need more relevant stakeholders in the sector like manufacturers, consumers, and government officials to participate".
The Project Lead, Prof Muyiwa Oyinlola mentioned in his remarks that the project has supported innovation hubs across Nigerian Universities such as Obafemi Awolowo University, University of Lagos, University of Nigeria, Nsukka and Ahmadu Bello University.
The Meetup is the third of a tripartite event facilitated in the second quarter of 2023 on the project with the first two being meetups for Waste Recycle Researchers and Academics and hosted at the Pan African University of Life and Earth Science Institute (PAULESI, Ibadan) on the 15th and 16th of May (2023).
Some local innovations developed from the project include an "AI-trained drone for identifying waste plastics", and "Optimization of a prototype 3-D Printer Filament Extruder" to mention a few.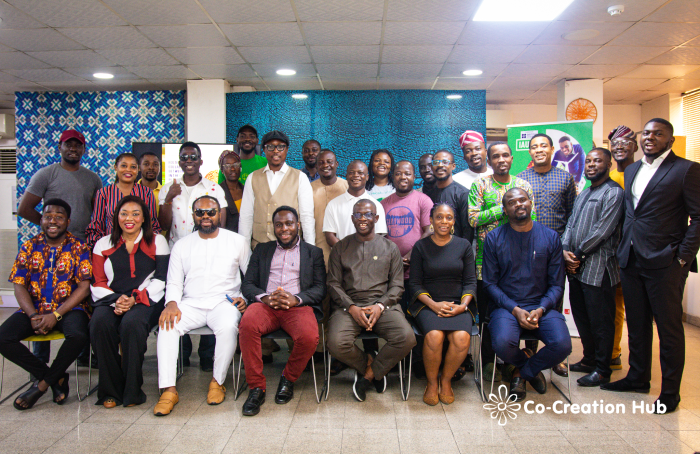 The "BC: IAU Consolidation Project Phase 2" is currently being implemented by a consortium of CcHUB, De Montfort University, PAULESI, Northumbria University, and Staffordshire University.
More information on the project can be obtained from the project website – www.cpeihub.com.
For inquiry: hei@cchub.africa
cc: Jude@cchub.africa