We are happy to welcome you to an election year. A year that could change the history of governance in Nigeria.
Looking forward to the year as a citizen, here are important updates to note about the 2023 elections:
PERMANENT VOTER CARD (PVC) COLLECTION
PVC collection is now closer to you, so there is no excuse or procrastination. A few weeks ago, the Independent National Electoral Commission (INEC) announced that all PVCs for valid voters in Nigeria are now available for collection. Have you got your PVC? 
Remember that you cannot vote in the election withOUT a PVC, so ensure that you collect yours today.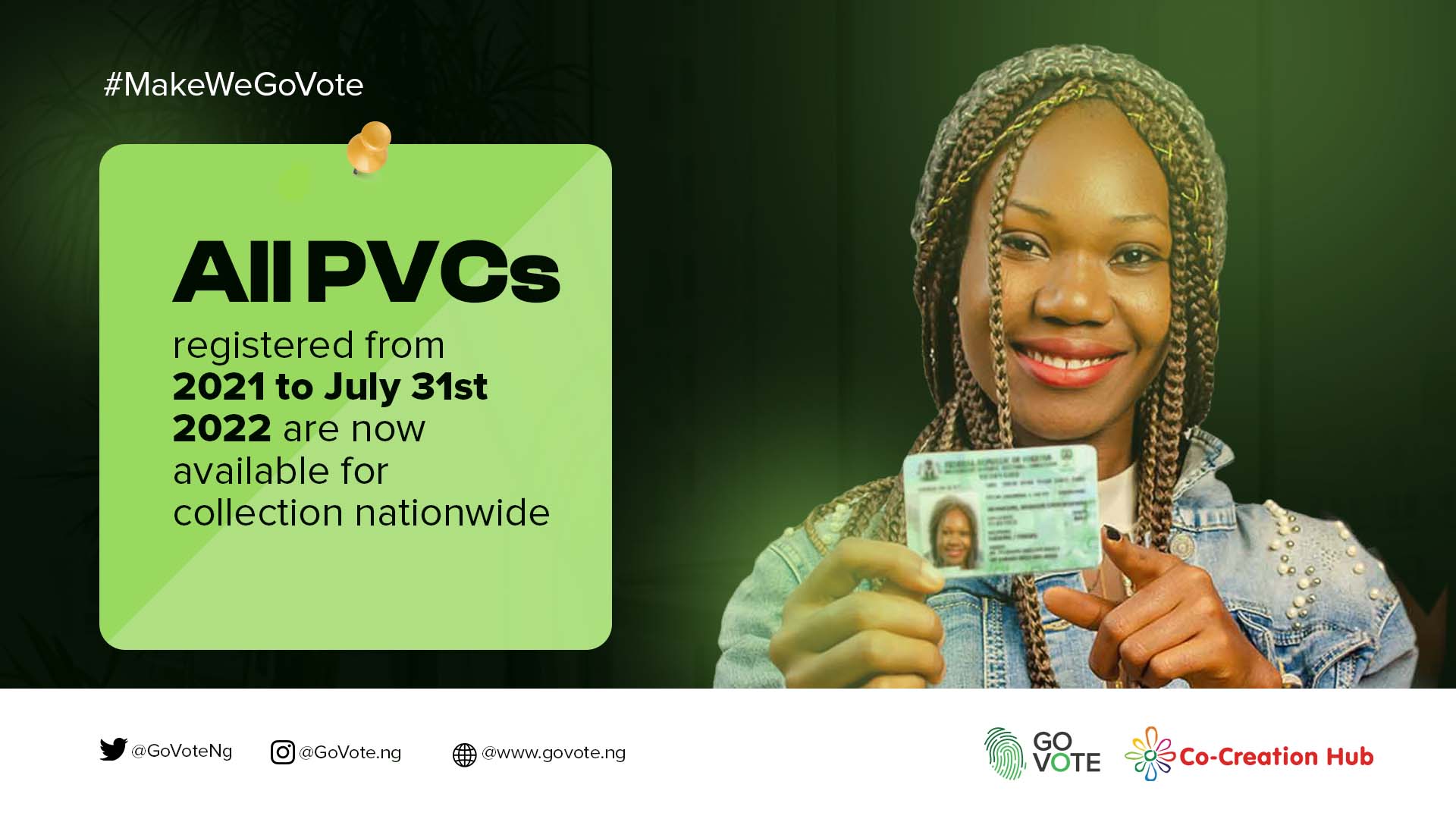 Collection of PVC is ongoing at the 8,809 Ward/Registration Area from January 6th -15th, 2023. 
Collection resumes back at the INEC Local Government Area(LGA) offices nationwide until January 22nd, which is the final deadline for collection as issued by INEC.
Not sure of the collection center in your ward? Find more information about PVC Collection centers nationwide.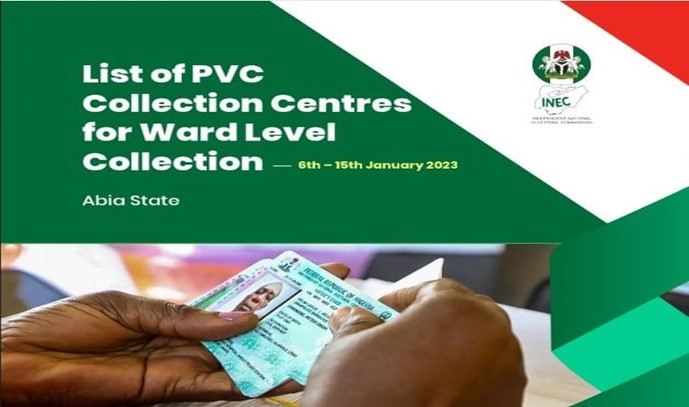 KNOW THE ELECTION DATES
It's only 43 days until the general elections begin. Save the dates and ensure to come out and cast your vote for your preferred candidate. Your vote counts, and it will determine the future of Nigeria in the next 4 to 8 years. Vote wisely! 
Presidential and National Assembly elections is February 25th, 2023
State Governorship and State Assembly Elections is March 11th, 2023
VOLUNTEER WITH US
We have curated an exciting curriculum to equip you as an active citizen to enable you to begin to make an impact in your community. Visit GoVote open-source learning platform on www.govote.ng for more. 
Follow us on Twitter @GovoteNG and Instagram @Govote.ng for simplified information on the election process, and join the conversation using #MakeWeGoVote on all platforms.