"EdTech startup founders and product managers must start making products they can sell rather than sell products they can make" – Francis Osize Ojo
"One way to know if you have achieved product-market fit is by providing honest answers to the questions; If you take your product away from the users will they feel like their lives are about to shut down? Has your product gotten to a point where if you increase your pricing your customers will still be loyal?" – Oluwaseyi Adeyanju
Viable is one of re:learn's – CcHUB's Education practice – initiative. During our third Viable Community meetup in July, we had the opportunity to host 50 participants consisting of teachers, school leaders, edtech entrepreneurs and professionals to discuss various aspects of the topic, Product-market Fit: Selling EdTech. The panelists, Francis Osize Ojo, Business Manager at Young Engineers, Nigeria and Oluwaseyi Adelaju, Growth Product Manager at Gradely pushed the conversations further, stretching everyone's thinking of what is possible with selling edtech products in Africa for both impact and profit. Here are some key takeaways from the conversation;

Do your market research well: The persona in the education sector is multifaceted – school leaders, teachers, parents, and learners – and the way to address each segment is different but must all be put into consideration when building an EdTech product. As part of your market research, it is important that you have clear answers to the questions; Why am I building this solution? Who am I building for? Who am I selling to?
Don't just build a "me too" product: Validate that you are building to address a strong pain point. Understand the pain point of the persona your intended solution is designed for. Asides from considering their persona in terms of demography, another thing to consider is the purchasing power of the segment you are building for e.g high-cost schools, low-cost schools, etc.
Define the role of your product at various stages: Your first product will not be your final product, be open to employing principles of human-centered design at various stages to understand the emerging needs of your market and use technology to introduce new features and adapt your product to new demands such as learning delivery, communication, finance management, assessment, etc. However, also bear in mind that an increase in demand for a certain feature could require building stand-alone products as the less complex a product is, the better for you and the users.
Identify the triggers for user motivations: Each persona in the education space has different motivations for wanting to use an EdTech product. A broad-based example is a case where parents are more motivated by the promise of improved performance for their kids, teachers need solutions that make lesson planning and delivery easier, school owners on the other hand will want solutions that are financially rewarding, while learners want to learn in exciting ways. It is therefore important to identify what motivates each of these users and consider it in building your solution.
Build for early adopters: Not everybody in the market will readily use your product, it is advisable to build for a growing market, one that people are moving to not one people are going away from. After launching your product, it is also important to identify the early adopters and use learnings from them to educate the rest of the market segment.
The conversations were really engaging stirring the audience to ask a lot of burning questions about various segments of the education sector in Africa. 
The next edition: Viable Product Showcase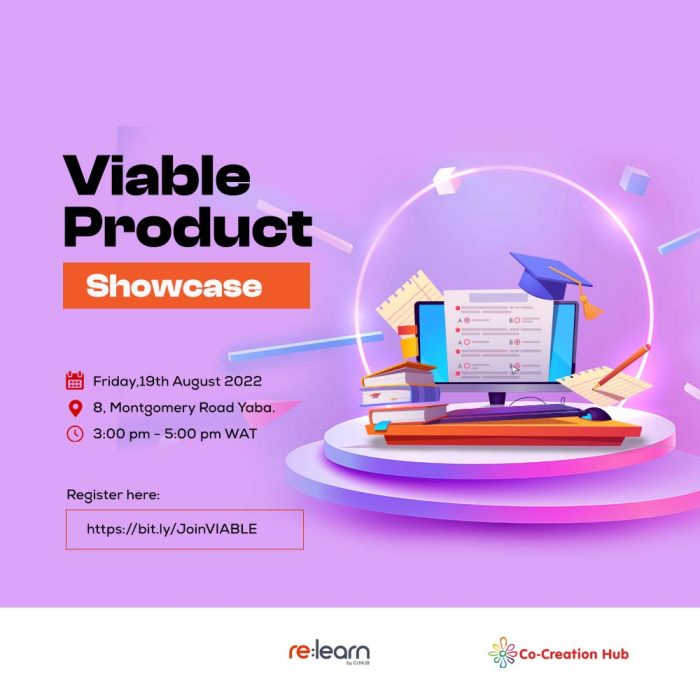 As we prepare for the next edition of the monthly Viable community meetup, we would be building up on the previous conversations and giving community members who have built or are building EdTech products the chance to showcase their solutions and get feedback from the participants.
Join us for the August edition of the Viable Community meetup: